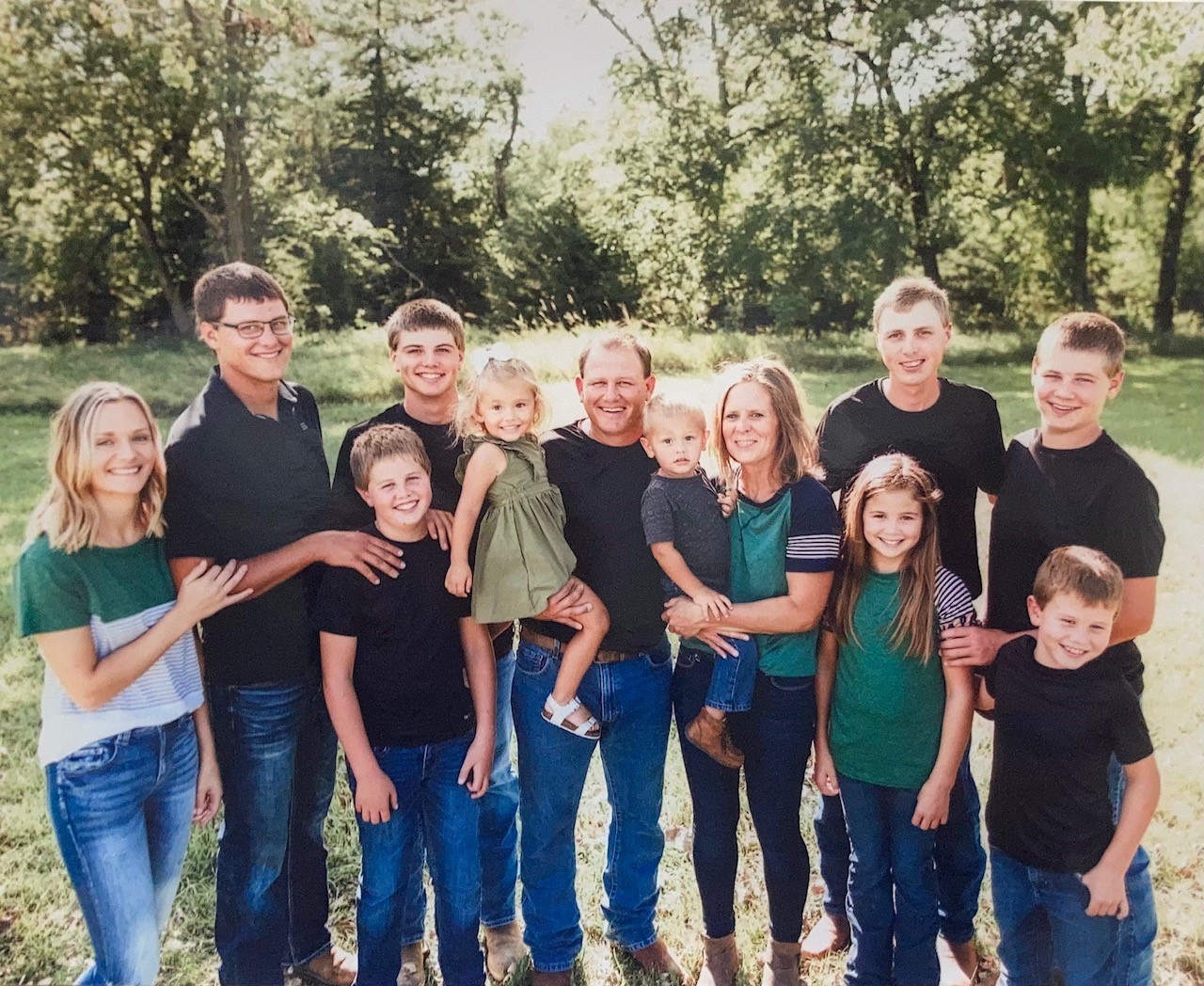 Wade Talley, Centralia K-12 principal, is pictured here with his beautiful family. He recently took his provider's advice and had a colonoscopy to screen for colorectal cancer. Wade agreed to share his experience. Here's what he said.
"I'm 46. Dr. Weiser said I should do it. I had a clean bill from the screening."
"We've had teachers here who have been directly affected by [colon cancer]. For me, it wasn't about me, but I have kids and a wife and three grandkids, and the good Lord puts people in your lives to make it better. That's what he does with doctors. You listen and go. I wasn't thrilled about it and hadn't been to the doctor very much during COVID, and when I showed up, he said I should get a colonoscopy."
"I was cared for tremendously well. I was really impressed with Dr. Weiser. Jenna VanDonge was the nurse, and she is detailed and doesn't make you feel uncomfortable. The nurses take great care of you!"
Thanks to Wade for setting a great example by getting screened for colorectal cancer and for sharing his experience!