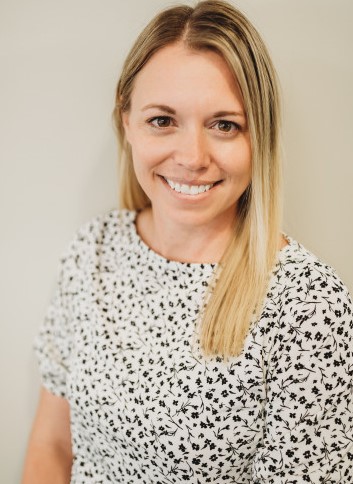 Community HealthCare System will offer orthopedic services starting in August. Dr. Heidi Smith of Orthopaedic and Sports Medicine Center in Manhattan will take appointments in Onaga every other Wednesday each month starting August 11.
Dr. Smith provides care for a wide variety of general orthopedic complaints and injuries in patients of all ages and functional status. Her area of specialty is orthopedic surgery, and she has additional specialty training in sports medicine/arthroscopy, which is a passion of hers.
"I chose to go into the field because I have a passion to return patients to their previous level of function. The field of sports medicine was a natural fit for me as a former athlete. I particularly enjoy the treatment of athletes of all ages and skill sets," Dr. Smith said.
Merica Surdez, chief of provider and clinic operations at CHCS, said Dr. Smith is an excellent addition to CHCS specialty clinic offerings.
"As a system, we have a great demand for orthopedic services. It is exciting for our organization and patients to partner with Dr. Smith in providing these services locally at our Onaga location," Surdez said.
Dr. Smith is a native of a rural Kansas community and is excited to see patients at Community HealthCare System.
"I look forward to providing high-level care in a convenient setting to provide orthopedic care to rural Kansas," she said.
After completing medical school at the Kansas City University of Medicine and Biosciences, Dr. Smith completed a five-year residency at Samaritan Health Services in Corvallis, Oregon, and a year-long fellowship in sports medicine at the University of New Mexico.
Dr. Smith said that orthopedic treatment requires a partnership between the patient and physician.
"A commitment to the rehabilitation process is often as important as the treatment itself," she said.
Surdez added that Dr. Smith is well suited for CHCS patients.
"Dr. Smith's local roots in combination with her kind nature make her a great fit with our team of providers. I am confident our patients are going to enjoy her. Historically at CHCS, we have not had an orthopedic physician routinely perform surgical procedures. Our goal is to offer these services in the near future, including arthroscopies and joint replacements," she said.
Community HealthCare System provides a number of specialty clinics each month in Onaga, Holton, and St. Marys locations. Dr. Smith is the CHCS August Specialty Clinic Provider of the month, and she is now taking appointments for August 11 and for visits later this fall in Onaga.
Patients can call 785-889-5039 to schedule. View the full Specialty Clinic Calendar.