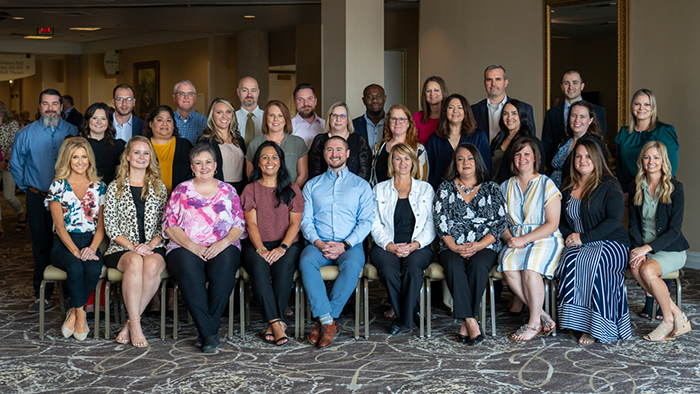 Cindy Flentie, Director of Human Resources for Community Healthcare System (CHCS), was one of 30 healthcare professionals to recently graduate from the Kansas Hospital Association's Leadership Institute. Flentie was nominated by CHCS CEO, Todd Willert, to be part of this select group who represent the future leaders of Kansas hospitals.
Helping to build future health care leaders is important to the Kansas Hospital Association. "We are committed to strengthening and promoting the leadership capacity of hospital employees in Kansas," said Chad Austin, president and CEO, Kansas Hospital Association. The KHA Leadership Institute was established to help hospitals provide professional development opportunities that accentuate the personal skills and abilities needed to facilitate positive change and innovation in Kansas hospitals. This year's class was diverse with representation from across the entire state, from small to large organizations, with widely varying levels of healthcare and previous management experience.
Willert said he nominated Flentie as he, "sees firsthand everyday her desire and commitment to the CHCS organization and her willingness to expand her leadership skills. I am proud of Cindy's dedication, to expand her personal and professional abilities by attending all six courses of the Leadership Institute."
The Leadership Institute's curriculum was comprised of six (6) courses focusing on leadership development, identifying organizational values to create a positive culture, enhancing communication skills and grassroots advocacy, learning team building attributes, conflict management and the challenges facing health care today.
Flentie said she was honored to be nominated and gained valuable skills she can use both personally and professionally. "I am eager to apply the leadership ideologies, communications strategies and team building tactics learned to help CHCS continue to prosper and serve our rural communities."