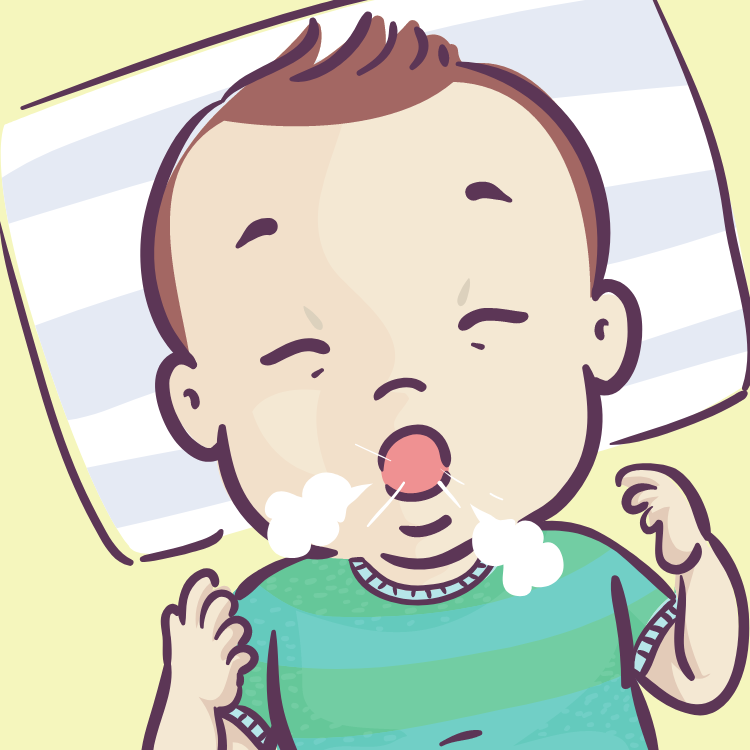 Respiratory Syncytial Virus, or RSV, is a common virus that usually causes mild, cold-like symptoms. The virus has been making headlines recently because of a high number of more severe cases in children. Emergency rooms in metropolitan areas are seeing a large number of RSV-related visits, and many children have been hospitalized. Some hospitals, including Children's Mercy Hospital in Kansas City, are reaching capacity because of RSV and influenza.
Although the number of severe cases in rural northeast Kansas has not been extraordinarily high, it's important to be aware of the dangers of RSV to young children and older adults. According to the Centers for Disease Control and Prevention, RSV is particularly dangerous for premature infants, infants age 6 months and younger, children younger than 2 years with chronic lung disease or congenital heart disease, children with weakened immune systems, or children with neuromuscular disorders. Although almost all children have had an RSV infection by the time they reach 2 years of age, a few may experience severe illness such as pneumonia or bronchiolitis, or inflammation of small airways in the lung.
Adults age 65 and older or with chronic lung or heart disease or weakened immune systems are also at high risk of severe illness from RSV.
Merica Surdez, Advanced Practice Registered Nurse and Community HealthCare System Chief of Provider and Clinic Operations, said families and caregivers should be aware of when to seek emergency care for those who may be suffering from severe RSV.
"If someone is having difficulty breathing or not drinking enough fluids, or if symptoms are growing worse, you should seek emergency care," Surdez said.
"Treatment for RSV is primarily supportive to help relieve symptoms and improve breathing in those who are moderately to severely ill. This may include suctioning of secretions, breathing treatments, supplemental oxygen, and ensuring adequate hydration," she said.
Surdez also noted that Community HealthCare System has held meetings to review supplies and medications needed to treat those with RSV and prepare for any potential surge.
"CHCS is prepared to take care of you and your loved ones should you need it," she said.
Vaccines and antivirals to combat RSV are in development. Until they become available, the best protection against RSV is prevention.
Karen Elliott, RN and Infection Control Nurse at Community HealthCare System, said handwashing and other basic steps can help stop the spread of RSV.
"Cover coughs and sneezes, clean frequently touched surfaces, avoid close contact or sharing cups, and wash your hands often with soap and water for at least 20 seconds. Those are steps everyone can take to help reduce illness during cold and flu season," Elliott said.
RSV spreads when an infected person coughs or sneezes and spreads droplets. Touching a surface that has the virus on it then touching your face before washing your hands can cause infection, and people with RSV are usually contagious for 3 to 8 days.
"RSV survives for many hours on hard surfaces, so cleaning and handwashing are important weapons," Elliott said.
Those at higher risk, such as grandparents, should also protect themselves by avoiding close contact such as kissing infants' and young children's faces if they have cold or RSV symptoms including coughing, wheezing, sneezing, runny nose, fever, and a decrease in appetite.
Surdez and Elliott also encourage families to make sure they receive flu shots. Flu shots don't protect against RSV, but they do help prevent severe illness from influenza, which can make otherwise mild RSV cases worse or weaken the immune system and give RSV an opportunity to invade.
"It's best to avoid a double-whammy of RSV and influenza. We are expecting a bad influenza season, so protect your family now from flu and be on the lookout for RSV," Elliott said.
Influenza vaccinations are available for everyone age 6 months and up. Learn more about immunization recommendations for children and adults from CHCS physicians.