Posted On: June 21, 2022 by Community HealthCare System in: News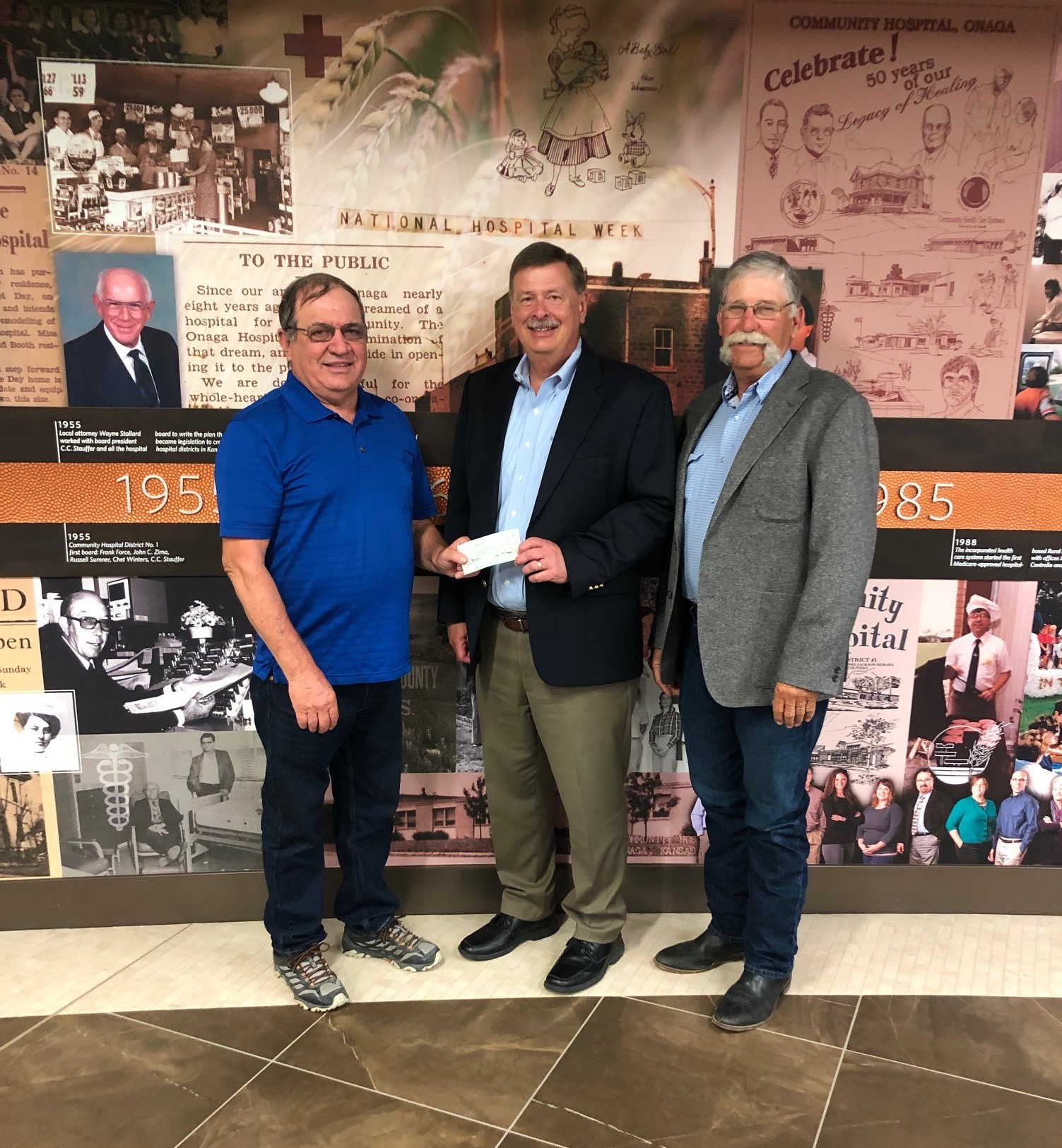 Community HealthCare System recently received a donation of $50,000 from the estate of Benedict Patrick Heideman. Heideman, a native of Corning, passed away in November of 2021. Gary Heideman, Ben's nephew and co-executor of his estate, delivered the donation.
Gary said his uncle had been a successful farmer, stockman, and dairyman his whole life. As someone who "loved to see stuff grow," Ben was a good steward of the land, and he wanted to extend the benefits of his stewardship to area organizations and communities. Gary said it was a privilege to execute his uncle's wishes.
"I have been getting to make people happy and have delivered checks to several organizations. The family was happy that Ben got to put money into things he believed in and liked," Gary said.
Ben chose Community HealthCare System, or CHCS, as a recipient because he was a longtime patient of Dr. Tom Walsh and appreciated the care and relationship Dr. Walsh provided.
"He enjoyed Dr. Tom so much. They loved to visit. They didn't always talk about medicine," Gary said, noting that much of their conversation was about sports, and they always laughed.
Gary added that Ben "always doctored here" in Onaga and wanted to help secure the future of CHCS.
CEO Todd Willert and Justin Boswell, Chair of the CHCS Board of Directors, were pleased to accept the donation.
"We are honored by this gift from Ben's estate, and we appreciate his generosity and recognition of the excellent care Dr. Walsh provided. We aim to live up to Dr. Walsh's legacy and continue to provide personalized, excellent care, and Ben's substantial gift will help us do that," Willert said.
"It's wonderful to be able to get care right in your own community, and we appreciate Ben's gift and support," Boswell said.
Photo captions: Top: Gary Heideman of Holton (left) presents a $50,000 donation to Todd Willert, Community HealthCare System CEO (center), and Justin Boswell, Chair of the Board (right), on behalf of his uncle Ben Heideman's estate. Bottom: Ben Heideman passed away in November 2021, but his good stewardship and love of rural life prompted him to leave generous bequests to several area organizations.