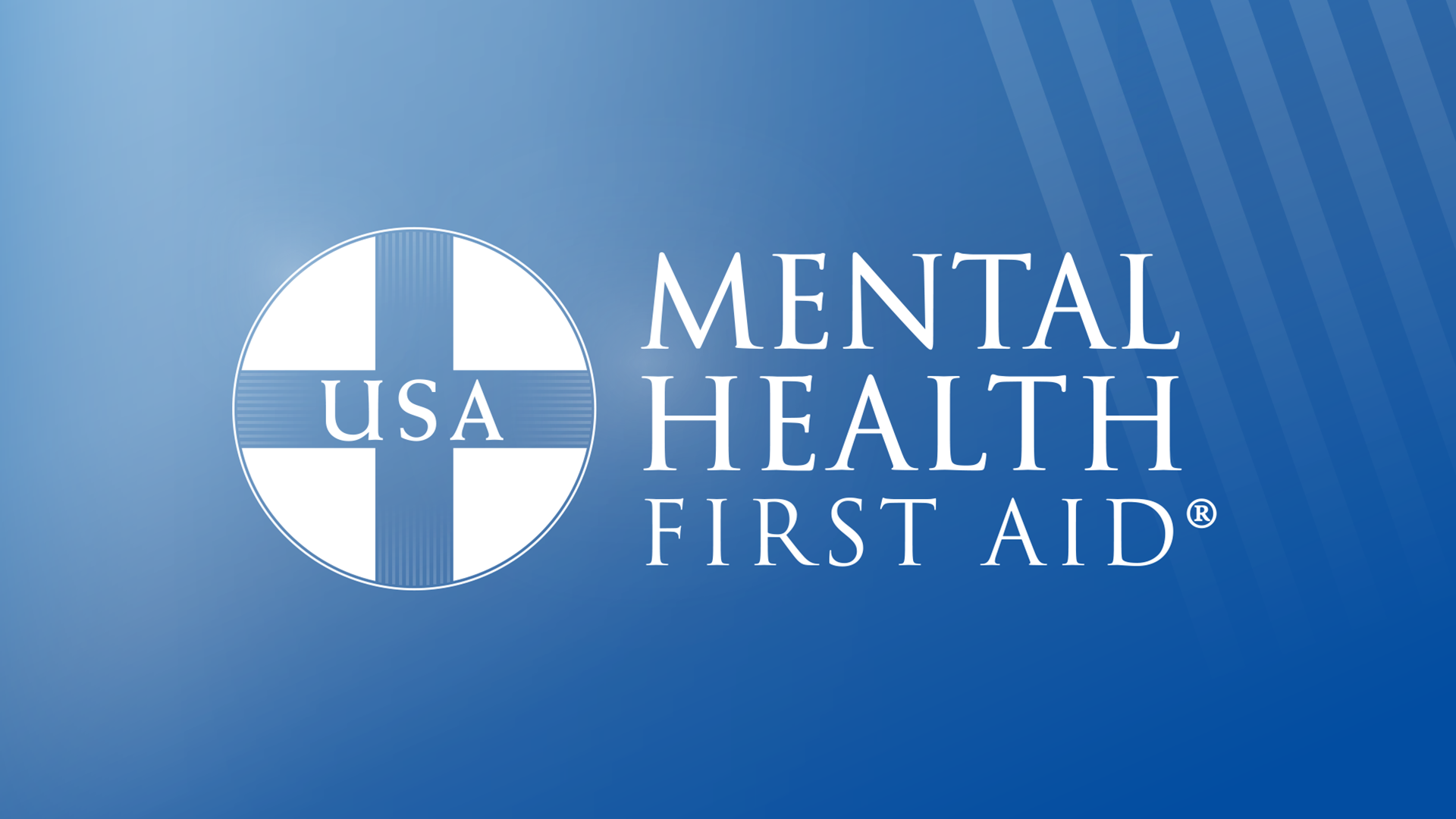 Almost all of us know someone who is struggling with mental health conditions, but whether it's a close friend, family member, customer, or acquaintance, we often don't know when or how to help. As a result, many people in need of mental health services often do not get the help they need.
Mental Health First Aid is a program that can help anyone learn how to interact with someone who is experiencing a crisis. Community HealthCare System is pleased to offer two different courses in September. Both courses will be virtual and will be limited to 20 participants. Both courses require participants to register by September 13 and to complete two hours of online coursework on their own in advance. A $30 registration fee covers the cost of all books and materials. Participants will need a computer with a stable internet connection.
Youth Mental Health First Aid will be offered September 22 from 8:00 a.m. to 12:30 p.m. This course is for adults who interact with youth. The course is great for parents, grandparents, teachers, school or church staff, 4-H leaders, or others who would like to be able to help a young person aged 6 through 18 who may be struggling. Topics include common signs and symptoms of anxiety, depression, eating disorders, and substance use; trauma; self-care; and the impact of social media and bullying.
Adult Mental Health First Aid will be offered September 30 from 8:00 a.m. to 2:30 p.m. This course is for adults and focuses on common signs and symptoms of mental illness and substance use in adults, plus how to interact with a person in crisis, how to connect the person with help, and much more.
Instructors for the youth course are Angie Sauvage, Licensed Master Social Worker, and Kelsey Edwards, Rehabilitation and Fitness Center Coordinator. Instructors for the adult class are Angie Sauvage and Alexis Whorton, RN for Community HomeHealth. All instructors have completed extensive training with the program and have been certified.
According to Sauvage, these courses can be the difference for someone who needs help.
"Mental Health First Aiders know what to look for and how to engage people in open conversations. The courses provide knowledge and skills to reach out and connect someone with appropriate resources," Sauvage said.
To register, contact Kelsey Edwards by September 13 at 785-889-5048 or [email protected]. View a flyer (PDF) or download to share.
Learn more about Mental Health First Aid at www.mentalhealthfirstaid.org/