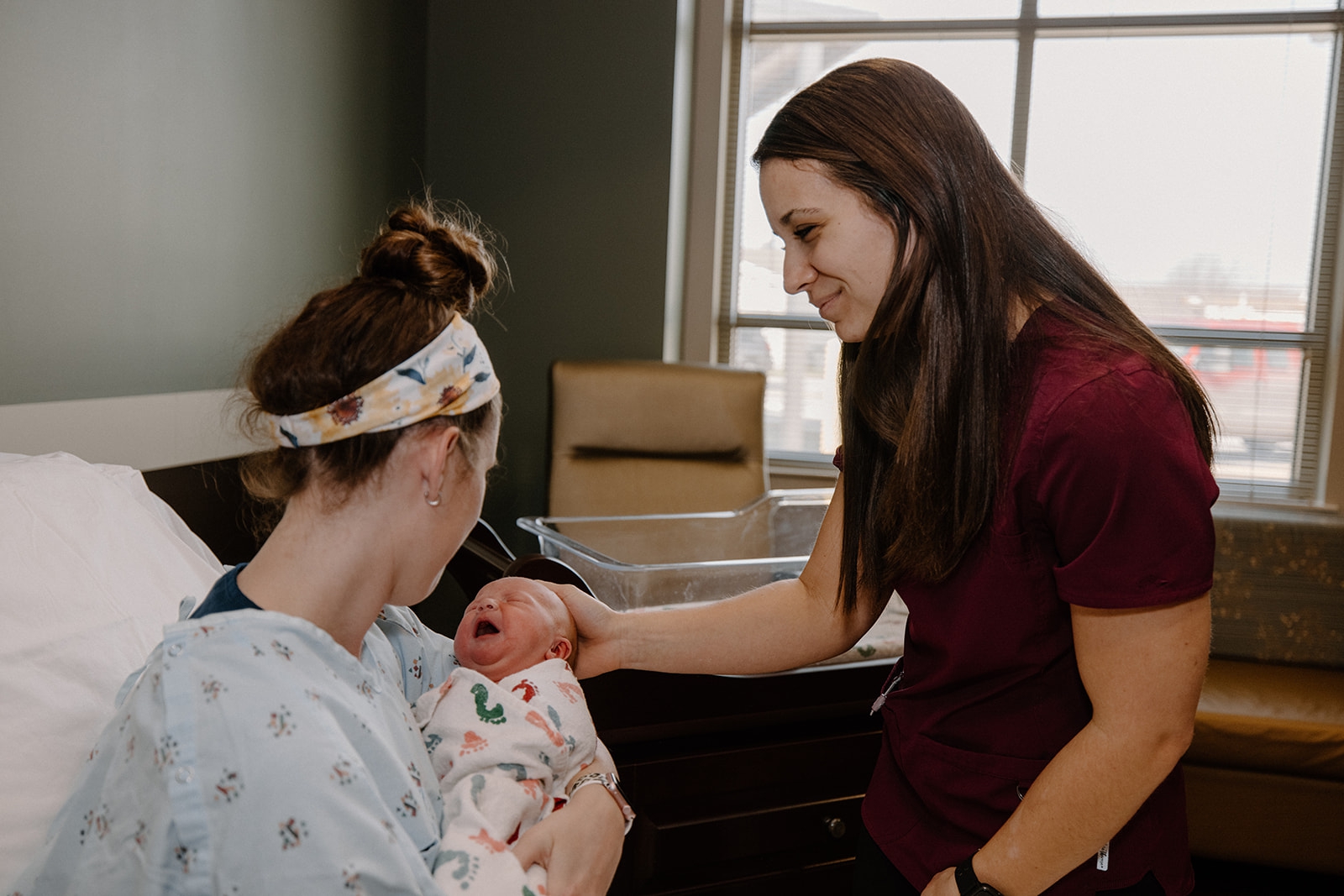 August is National Breastfeeding Month. It's the perfect opportunity to highlight the benefits breastfeeding provides to both mom and baby.
"The benefits of breastfeeding babies are well documented," says Katie Kufahl, registered nurse, International Board Certified Lactation Consultant and Birth Center manager at Community Healthcare System (CHCS) in Onaga. Breastfeeding is by far the best choice for mom and baby." Early initiation of breastfeeding, within the first hour, protects the baby from acquiring infections Breast-milk also offers important nutrients and provides more than half of a child's energy needs between the ages of 6-12 months.
Longer, exclusive durations of breastfeeding (6 months or more) has many health advantages to mothers as well. "Breastfeeding decreases ovarian cancer, breast cancer, and type II diabetes risk in women," Kufahl said.
Kufahl understands the challenges moms and babies can face early-on with breastfeeding. A lot of moms struggle initially and give up too soon after going home because they think the baby is not getting nutrients. Kufahl stresses for mom's to be patient and know, "your body is going to make what the baby needs."
Providing breastfeeding support and education is a huge priority at CHCS. "We want to help ensure a good experience and outcomes," states Kufahl. That's why CHCS implemented the High 5 for Mom and Baby Premier program in 2021. This program requires Onaga Birth Center staff to apply breastfeeding best practices including; offering skin-to-skin contact right after birth, feeding only breastmilk unless medically necessary, allowing mothers and babies to stay together 24 hours a day, not allowing pacifiers or artificial nipples to breastfeeding infants, and providing extensive counseling for infant feedings and additional support upon discharge to ensure continued success.
Another key component of the High 5 for Mom and Baby Premier program requires CHCS Birth Center Staff to maintain lactation competencies. All staff recently completed a 13-hour course solely focusing on improved knowledge and skills for breastfeeding best practices and optimal infant nutrition. "We are here to offer support both in the hospital and at home. "We want new parents to know their time and effort is worthwhile," said Kufahl.
"Breastfeeding is a commitment. Anything that's good in your life, you usually have to work at it a little bit. Breastfeeding is like that," she said.
For more information on the Birth Center at CHCS, additional breastfeeding resources or our latest schedule for child birth classes please visit www.chcsks.org or call Katie Kufahl 785-889-5122.