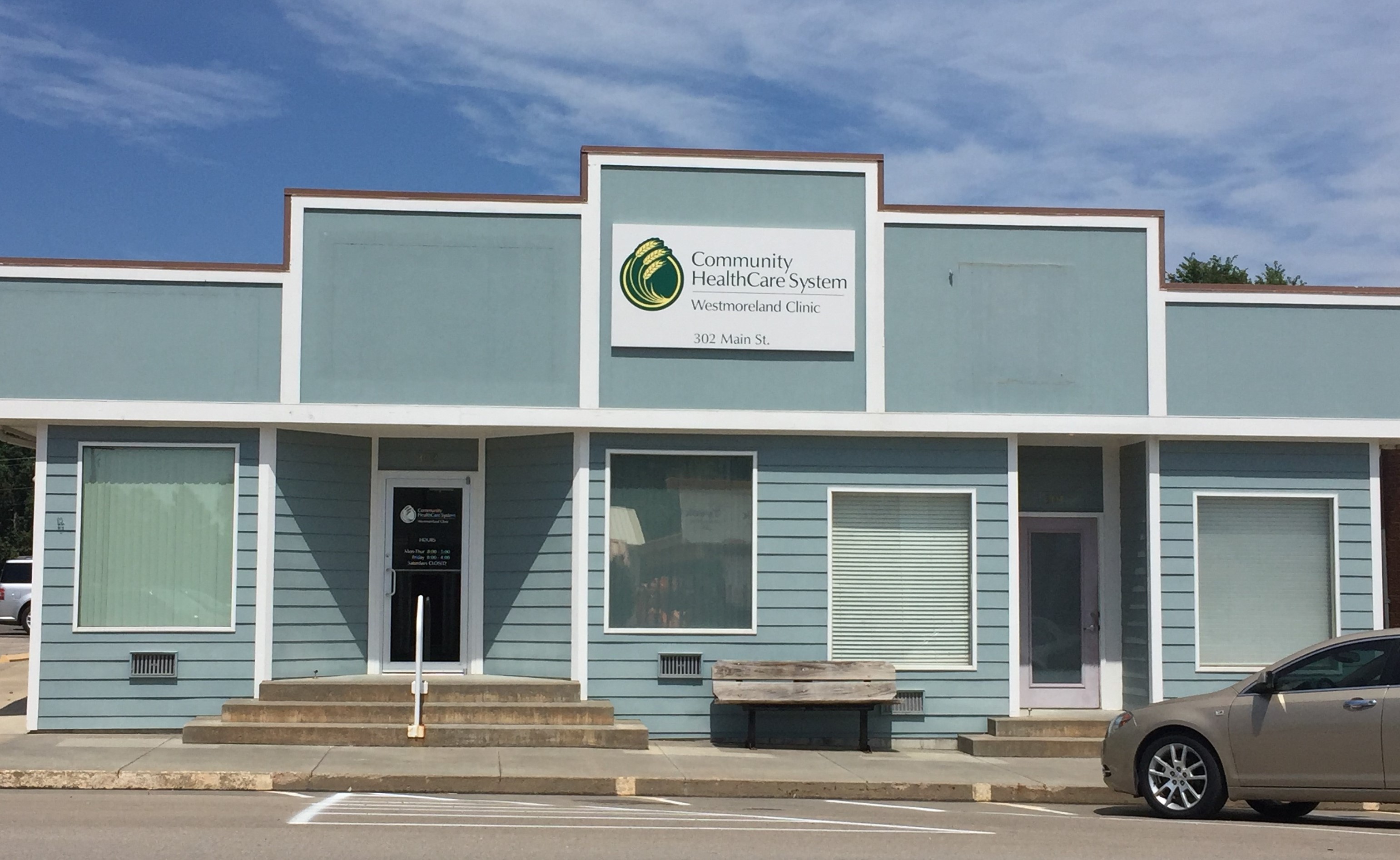 Community HealthCare System invites the public to an Open House at the Westmoreland Clinic on Thursday, February 20 from 5:00 to 6:30 p.m. Refreshments will be served, and clinic staff will be on hand to meet and greet members of the community. Come and meet new provider Dr. Nicholas Cahoj along with Nancy Bosse, advanced practice registered nurse; Annie Crumbaker, physician assistant; plus clinic nurses and registration staff.
Dr. Cahoj (pronounced cha-HOY) joined the clinic this January. He grew up in Atwood, Kansas, and graduated from Kansas State University and the University of Kansas School of Medicine. He and his wife, Alyssa, live in St. George and have three daughters.
"Our team in Westmoreland works closely with patients to help them get healthy, stay healthy, and receive quality care. With the addition of Dr. Cahoj, we're fully staffed and always ready to see our patients and welcome new ones," said Melissa Talley, chief practice management officer at Community HealthCare System.
The Westmoreland Clinic specializes in family practice and sees patients for a variety of health needs, including regular checkups and immunizations for men, women, and children; acute illness care and treatment of colds and flu; diabetic care; laboratory tests; sports physicals; chronic disease management; and much more.
The clinic address is 302 Main St. in Westmoreland. Need an appointment? Contact the clinic at 785-457-9890. Find more information about the clinic.