Posted On: May 28, 2021 by Community HealthCare System in: Provider story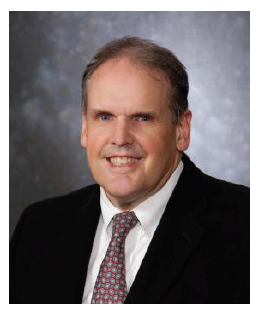 CHCS provides a number of specialty clinics each month in our Onaga, Holton, and St. Marys locations. Dr. Brian Beard is our June Specialty Clinic Provider of the month. Dr. Beard is a cardiologist with the University of Kansas Health System and Vascular Center, and he visits our Holton Family Health Center location. His colleagues, Dr. Joliff and Dr. Boolani, visit our Onaga and St. Marys locations.
Dr. Beard and his colleagues offer general cardiology to diagnose and treat heart disease, including congenital heart defects, coronary artery disease, and heart failure. Testing services include echocardiograms, stress tests, vascular studies, and heart catheterizations. The group also offers medical management and works to meet patients' individual needs by personalizing treatments that fit their lifestyles.
Heart disease is a leading cause of death, and Dr. Beard wanted to become a cardiologist so he could make a real difference in the lives of his patients. He is a teacher by nature and enjoys explaining individual care plans to patients so they feel confident in the care they are receiving. Dr. Beard treats adults with multiple cardiac conditions throughout their lifetime. He is thorough, and he does not limit his care to a specific population of patients.
Dr. Beard takes pride in being part of a team that is committed to caring for patients by offering them safe, convenient care in a multitude of settings. He hopes patients will work to improve their cardiac health.
"In all areas, patients can make sure that they have a healthy balance of diet and exercise," he said. He also noted that following personalized medical management plans developed by patients in partnership with healthcare providers is crucial.
Dr. Beard graduated from the University of Iowa College of Medicine and completed his residency and training in cardiology at Wright-Patterson Air Force Base in Ohio.