Posted On: December 3, 2020 by Community HealthCare System in: News
Medical bills often look complicated and can be difficult to understand. Community HealthCare System patients have requested bills that list visits and services for all family members on one bill, also known as family billing. We are happy to announce that family billing is coming soon!
Family billing will be available for service dates after December 11, 2020. The bill will show services and payments for each patient in the family on one statement that will be sent to the guarantor, or the person responsible for paying the bill. This change saves time by reducing the number of statements to sort through, offers a clearer picture of a family's total amount owed, and helps avoid the need to send multiple payments.
An example is pictured below. The guarantor is Fred ZZTest. Another family member is named Alex ZZTest. Instead of receiving separate statements during the same billing period, their services are on the same bill.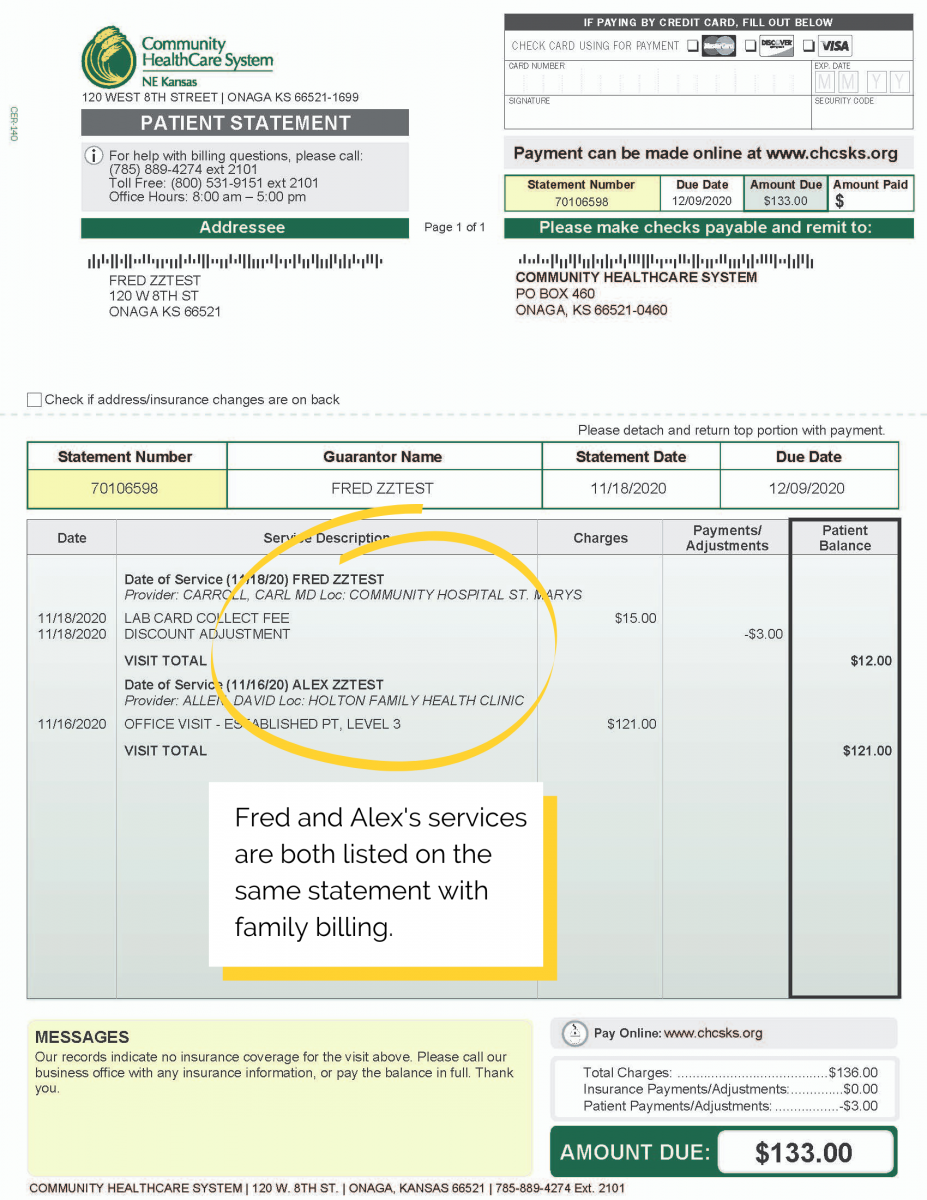 Additional notes:
The change does not apply to existing balances for dates of service before December 11, 2020. Patients with service dates before then will continue to receive separate bills rather than a consolidated statement.
Some families may have more than one guarantor, which means that they will continue to receive more than one bill. If, for example, a family has two parents who both work and have separate health insurance, they will receive separate bills. Visits and services for children in the family will be billed to whichever parent/guarantor under whom they are insured. In that case, if the whole family came to a clinic during a billing cycle, the family would receive one bill for one parent and the children and a second bill for the other parent.
As always, patients who have questions about their bills are welcome to call the CHCS Business Office at 785-889-4272 or 1-800-531-9151 (choose option 3 from the menu). Patients can also pay bills online.