Posted On: July 22, 2021 by Community HealthCare System in: News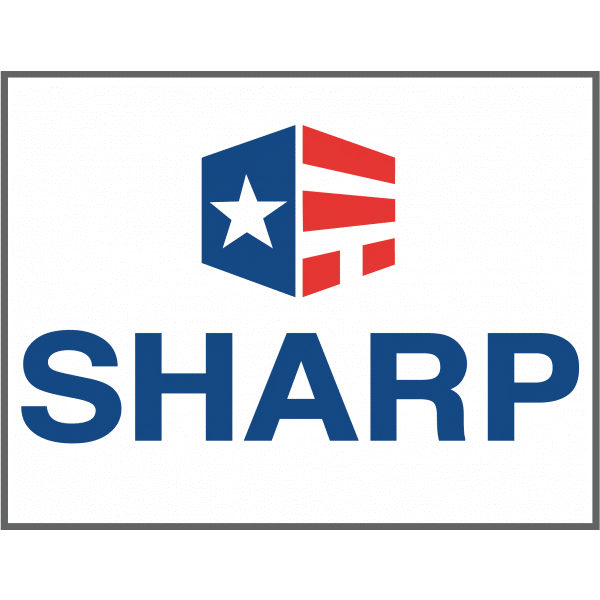 The COVID-19 pandemic spurred more interest in workplace safety, but emphasis on safety is nothing new at Community HealthCare System. CHCS's longtime commitment to safety earned formal recognition recently when it received certification by a special program from the Occupational Safety and Health Administration for the 19th year in a row.
Since 2002, CHCS has been recognized as the only hospital in Kansas and one of only a handful in the nation to uphold the highest standards of worksite safety and health by the Safety & Health Achievement Recognition Program, or SHARP.
"Our associates uphold the highest standards of safety and care for our patients and residents. Although the pandemic caused many to sit up and take more notice of workplace safety, at CHCS we had solid plans in place because of our long participation in SHARP," said Todd Willert, CEO.
When CHCS began the program in 2001, the system was growing and needed to standardize and improve processes as it added facilities and clinics. CHCS officials worked with the Kansas Department of Labor Safety Assistance and Consultation Program and OSHA to identify workplace hazards and improve safety and health programs.
Working with the consultants has built knowledge through the years and helped CHCS continue to learn and anticipate risks. Michael Bomberger, director of business development and special projects, has helped guide the process. Bomberger said that although it can be difficult to find the time to plan for that next challenge or look ahead when you have so much already in front of you during a pandemic, he has been pleased to see how SHARP's encouragement of a culture of safety aided staff in adapting to new challenges.
"The program encourages organizational anticipatory critical thinking, engineering out accidents before they happen, and conducting root cause analysis to fix problems, and all of that has been useful as we have navigated COVID-19 and worked to ensure that we keep our staff and patients safe," Bomberger said.
CHCS was also able to sit down and visit with KDOL regarding the OSHA COVID-19 Emergency Temporary Standards as a part of its SHARP re-certification process, enabling CHCS to benefit from KDOL's guidance and assistance on how to comply with the standard and address occupational safety and health concerns during the pandemic.
Bomberger and Willert said that having an attitude of safety was a help in determining how to best protect patients, residents, and associates from COVID-19.
Allen Vinyard, director of Industrial Safety and Health at the Kansas Department of Labor, said he is pleased to recognize CHCS' ongoing success with the program.
"The Kansas Department of Labor's Industrial Safety and Health is proud of our SHARP program. We like to see groups such as Community HealthCare System being continuously successful inside the SHARP program and out. Our goal is to assist the employers of the State of Kansas protect their employees at work. Our job is made just that much easier when working with employers such as CHCS," Vinyard said.
Willert said that safety efforts at CHCS are cross-disciplinary and highly collaborative.
"The best safety success comes when everyone works together to implement best practices and provide ongoing support and training. Although everyone has suffered from pandemic fatigue at times, I'm proud to say that our team has never become lax or shied away from solving new problems," Willert said.
Community HealthCare System sites certified by OSHA SHARP include the Centralia Clinic, Onaga Community Hospital, Eastridge Skilled Nursing Facility, Frankfort Clinic, Onaga Clinic, Redbud Plaza Assisted Living, St. Marys Clinic, St Marys Home Health, St. Marys Manor, and Westmoreland Clinic.