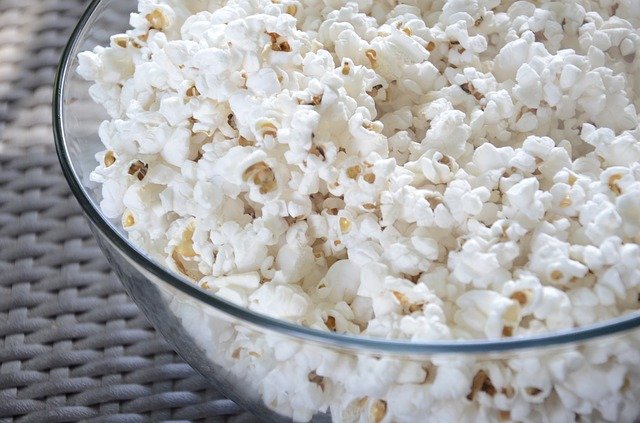 By Holly Schmitz, registered dietitian and CHCS Nutrition Services manager
January 19 is National Popcorn Day. Did you know there are many health benefits to eating popcorn?
It's high in fiber and contains polyphenols, a type of antioxidant.
It also contains about 8% of the daily value of iron.
The fiber in popcorn makes it more satisfying.
The antioxidants contain anti-inflammatory properties and can protect against cancer and cardiovascular disease.
In addition, popcorn is a whole grain, which may reduce the risk of diabetes, heart disease and hypertension (high blood pressure). One serving (3 cups popped) is about 70% of daily recommended intake of whole grain.
The popcorn hull contains much of the food's nutritional value, which includes beta-carotene, lutein, and zeaxanthin, which are important in maintaining eye health.
Popcorn also contains a number of vitamins: folate, niacin, riboflavin, thiamin, pantothenic acid, and vitamins B6, A, E and K.
If you are trying to limit your calorie intake, this is a perfect go-to snack, but remember you have to limit butter, oil and other add-ons that can make it higher in calories.
Nutrients per 3 cups air-popped popcorn:
Calories: 93
Protein: 3 grams
Carbohydrates: 18.6 grams
Fiber: 3.6 grams
Sugar: 0.2 grams
Fat: 1.1 grams
Oil-popped popcorn has 55 calories per cup.
How to Prepare Popcorn: Start with about a half cup of popcorn kernels. Make sure you have a fairly large pot with a lid so that the kernels have room to expand. Heat your pot over medium heat and pour in the kernels. If desired, add 1 to 3 tablespoons of a light oil. Place the lid on the pot. Soon you'll start to hear the kernels popping. Find fun seasoning ideas!
Sources: USDA and WebMD