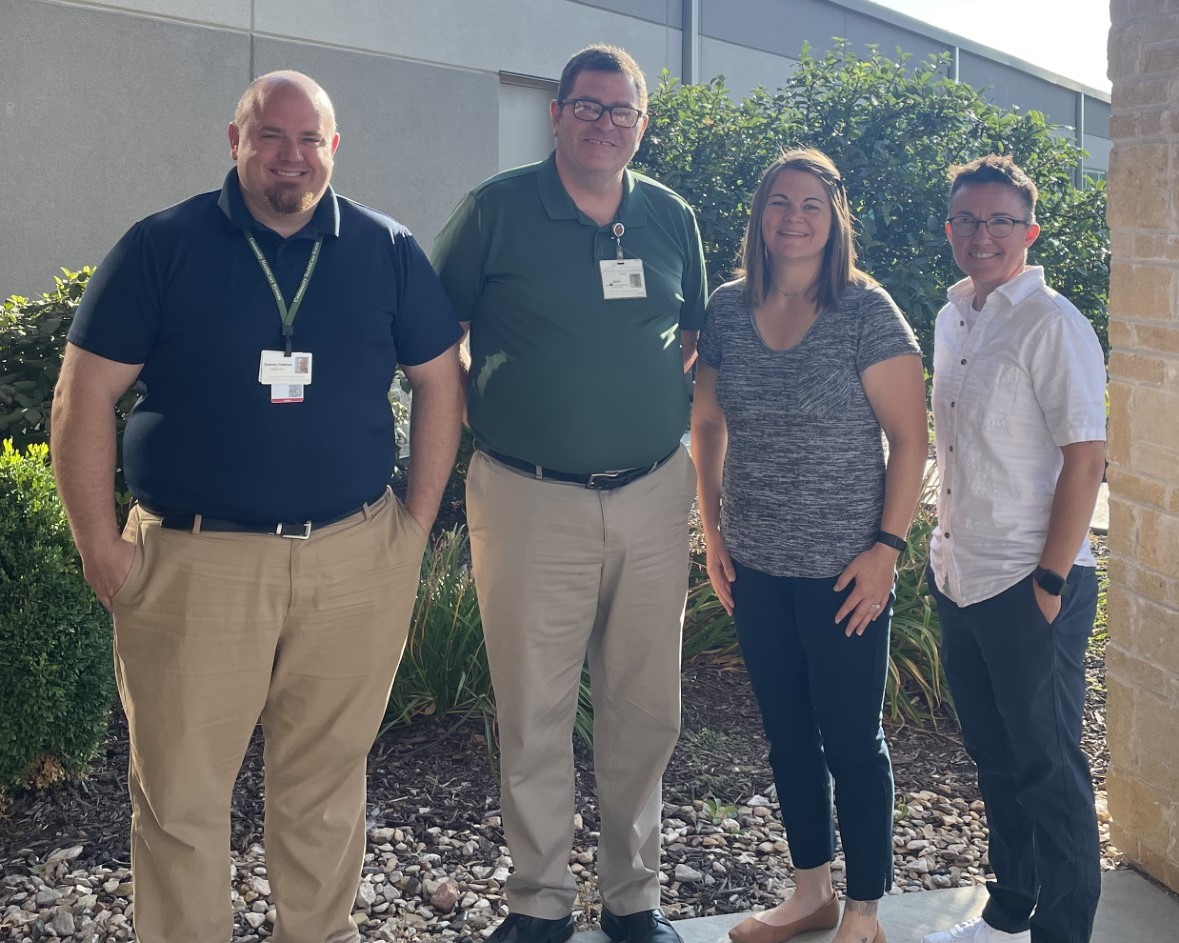 Our Information Technology (IT) department is headed by Director Dominic Freeman who manages three additional associates; John Bresler, Tiffany Sanders and Leah Zwonitzer. With a combined 40 years of experience, each brings a wealth of IT knowledge, background and perspective to the Team. Each works daily to help improve the patient and end-user's experience.
The IT department is responsible for providing support and assistance with the various Electronic Health Record software programs including; Cerner, WellSky and Point Click Care. Other areas of support include, computer hardware, computer network, phone system set-up and maintenance and Cyber Security.
Cyber Security is taken very seriously. Cyber Security attacks on healthcare organizations have risen drastically in the past several years, costing companies millions of dollars. Freeman hopes to avoid security breaches with the use of KnowBe4 training software which has been implemented to teach all associates the ins and outs of phishing and other email scams.
Freeman says he enjoys working at CHCS because "it is like a big family and at the end of the day we all strive towards the same goal, 'To enrich the health and lives of the people we serve.'"