Posted On: September 18, 2023 by Community HealthCare System in: News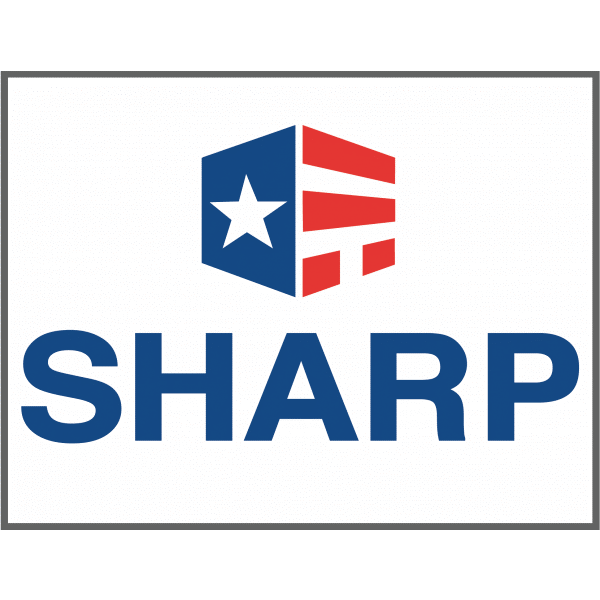 Community HealthCare System continues to put patient, resident and associate health and safety first and has once again been re-certified through a special program from the Occupational Safety and Health Administration. This is the 21st straight year for this achievement.
The On-site Consultation Program's Safety and Health Achievement Recognition Program (SHARP) recognizes employers who operate an exemplary safety and health management system. Since 2002, CHCS has been recognized as the only Kansas hospital and one of only four nationally to achieve this prestigious certification.
We are committed to providing a safe and healthy environment for patients, residents, and our associates. "We take the health and safety of our employees, patients and residents seriously and we continuously strive to meet the standards required by the OSHA SHARP program," said Todd Willert, CEO. This recertification is a testament to the efforts of our associates' and their desire to provide incomparable, safe care."
When CHCS began the program in 2001, the system was growing and needed to standardize and improve processes as it added facilities and clinics. CHCS officials worked with the Kansas Department of Labor Safety Assistance and Consultation Program and OSHA to identify workplace hazards and improve safety and health programs.
The continued collaboration with industry consultants has proven beneficial through the years and has allowed CHCS to better-understand and monitor processes and anticipate risks. Michael Bomberger, director of business development and special projects, has helped guide those processes. Bomberger said he is proud of not only CHCS's exemplary safety record, but also how associates remain committed to OSHA SHARP.
"The program encourages organizational pro-active critical thinking, anticipating accidents before they happen, and conducting post-event analysis to correct issues going forward when incidents occur," Bomberger said.
Allen Vinyard, director of Industrial Safety and Health at the Kansas Department of Labor, said he is pleased to recognize CHCS' ongoing success with the program.
"The Kansas Department of Labor is very proud of our SHARP program. Kansas has one of the highest participation rates of SHARP companies in the nation. For a company to achieve SHARP status they must prove they are the best of the best in protecting employees. When a company like Community HealthCare System shows a continuous concern for their employees' safety and health, we must celebrate that! Any company that can maintain SHARP recognition for 21 years is doing something right. We look forward to continuing our working relationship well into the future," Vinyard said.
Willert said that safety efforts at CHCS are cross-disciplinary and highly collaborative. "The best safety success comes when everyone – from clinical, to clerical, to administrative, to operations and environmental services staff – working together to implement best practices and provide ongoing support and training. I'm proud of our team for its continued work and success," Willert said.
Community HealthCare System sites certified by OSHA SHARP include Centralia Clinic, Onaga Community Hospital, Eastridge Skilled Nursing Facility, Frankfort Clinic, Holton Clinic, Onaga Clinic, Community HomeHealth, Redbud Plaza Assisted Living, St. Marys Clinic, St. Marys Manor, and Westmoreland Clinic.