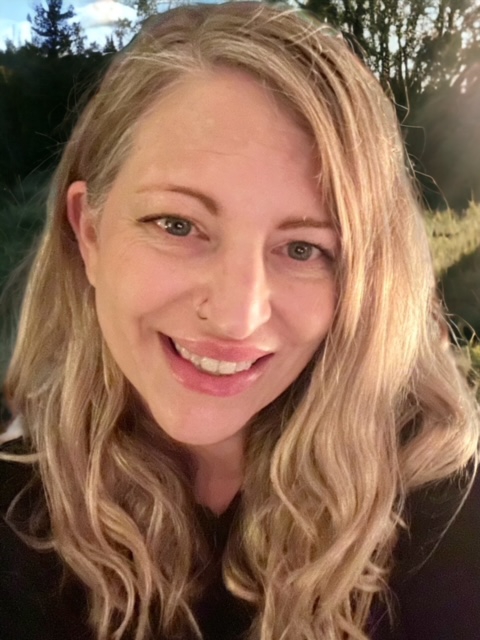 Community Healthcare System, (CHCS) is expanding its behavioral health services and has entered into partnership with Integrated Health Services (IHC). With that partnership, Amy Jones, LSCSW, will begin offering behavioral health service via telemedicine weekly on Thursdays and Fridays in mid-September.
Jones earned both her Bachelor's and Master's in Social Work from Aurora University and also has specialized training and certification in Autism. A member of the Neurodivergent community, Jones is very passionate about providing care to this population which also includes Autism Spectrum Disorder.
Merica Surdez, CHCS Chief of Provider and Clinic Operations states, "We are excited to be able to grow our behavioral health services and are fortunate to welcome Amy as part of our team. Adding counseling sessions via telehealth allows us one more avenue to improve access to mental health services in our communities which remains a high priority for our System." Surdez says patients will not have to travel to a clinic location for their session. IHC will send a link directly to the patient and patients can access that link at their home.
Jones says as cliché as it may sound, she knew she wanted to be a Social Worker since age 7. Her mother was a hospital Social Worker and she loved going to work with her. Her mom had a whole cabinet dedicated to wigs, clown noses and other funny disguises. She would utilize them daily in her work to bring smiles to patients and their families. Jones says seeing that at such a young age inspired her and now she has a similar "cabinet of humor."
Passionate about working with families, parents, and couples, Jones says, "I never get tired of learning new things from the individuals and families I encounter. I am consistently amazed by the human thread that weaves us all together. I enjoy watching the growth in individuals and their connections with the world around them." She tells her patients to enjoy the small successes because it takes many of those to get to the bigger picture.
Jones currently lives in Springfield, Ohio. Though she lives in an urban area, Jones has extensive background professionally working with rural and at-risk communities so she was naturally drawn to Kansas. She says she goes where there is need. She says she has already learned quite a bit from the Kansas natives such as…. The Chiefs won the Super Bowl last year!
In her free time, Jones loves to watch documentaries and is fascinated by what she learns. She and her teenage daughter have a dog named Luna, 3 outdoor cats, and a frog named Frederick.