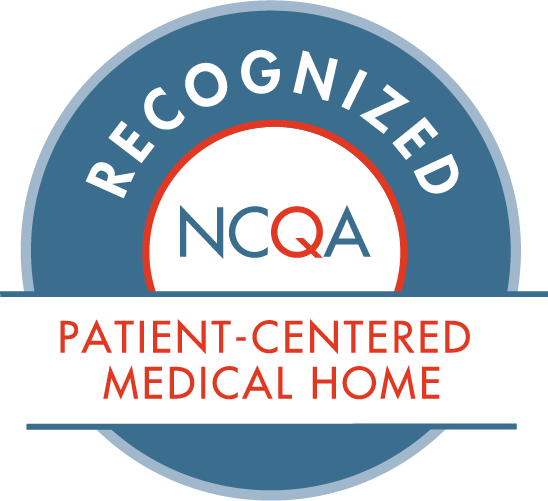 Community Healthcare System (CHCS) clinics located in Centralia, Frankfort, Holton, Onaga, St. Marys and Westmoreland were recently recognized as Patient Centered Medical Homes (PCMH). This is the 6th consecutive year the clinics have received this designation.
PCMH is not a physical "home", but a healthcare delivery model that puts patients at the forefront of care. PCMHs build better relationships between patients and their clinical care teams. According to the National Council for Quality Assurance (NCQA), PCMHs improve quality and the patient experience, increase staff satisfaction and help to reduce healthcare costs. Practices that earn PCMH recognitions have made a commitment to continuous quality improvement and a patient-centered approach to care.
Manda Thompson Quality Specialist and PCMH Coordinator for CHCS, sees daily how the PCMH care delivery model has improved patient relationships. "Our goal is to put the patient at the center of care; allowing for accessibility, continuity, lab and diagnostic testing and referrals close to home. CHCS clinics work to make sure patients have access to care when they need it and as much as possible with their primary care team. This helps our patients stay up-to-date on their care, allows us to better serve them and improve their quality of life. And we can help patients focuses on goal setting by managing their chronic conditions and developing healthier lifestyle habits."
The annual PCMH review and certification process includes data collection, working with advisory council members in all locations and striving to provide preventative education and resources that promote improved physical and mental health in the communities we serve. In 2022, CHCS was above the Centers for Medicare Services average scoring in all areas; Colorectal Cancer Screening, Breast Cancer Screening, Influenza and Pneumonia Vaccines, Documentation of Medication, Diabetes Poor Control and Appropriate Testing for Children with Pharyngitis.
"I am so proud and happy for our six clinics for their dedication to our patients," Thompson said. They make my job of submitting our data to NCQA easy. We are getting credit for all the GREAT work we already do!"