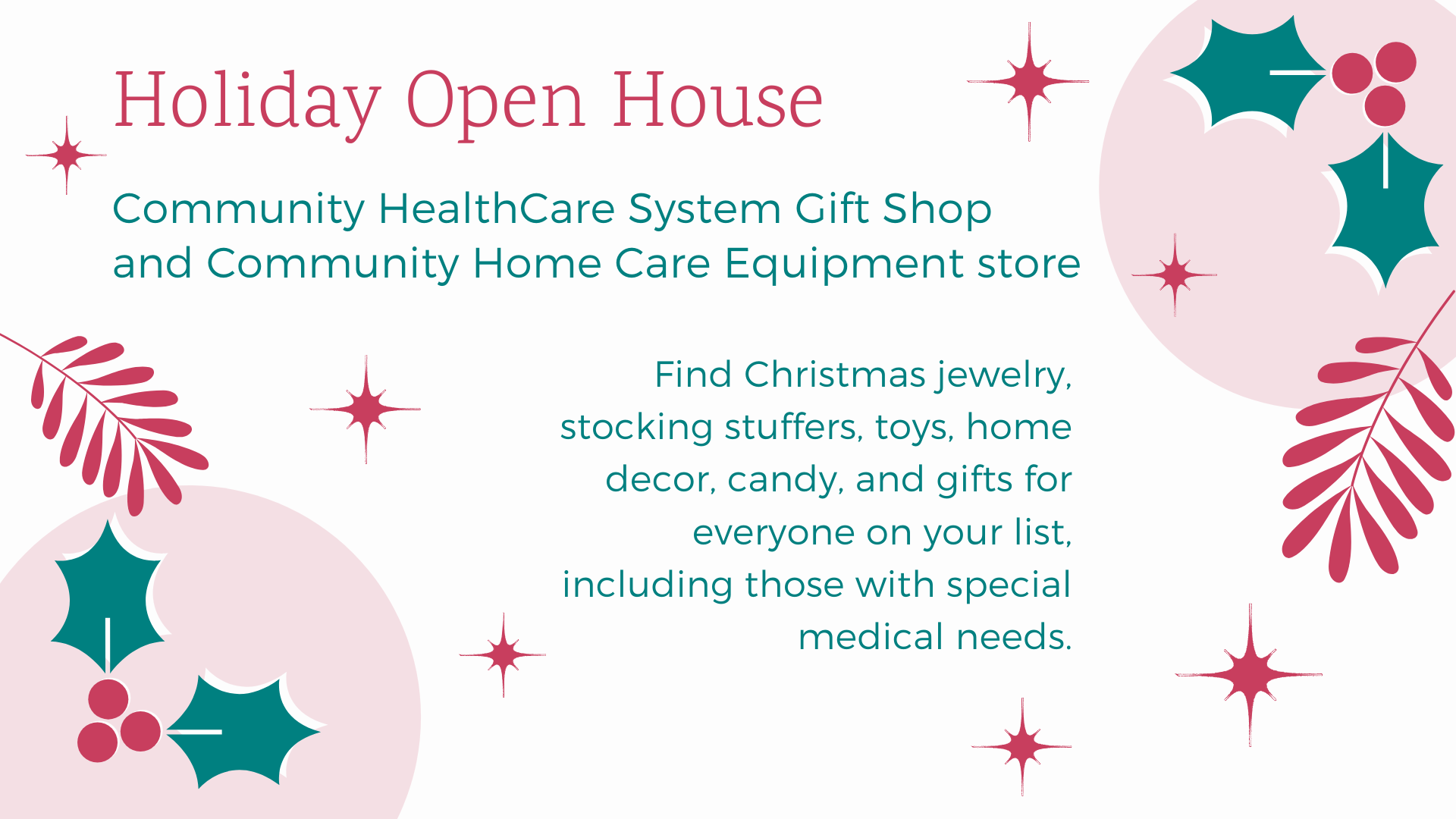 Location: Onaga
Monday, Dec 2, 2019 - 11:00AM - 6:00pm
Our Gift Shop and Community Home Care Equipment store will have samples, fun, and Christmas shopping for all during our Holiday Open House. We have gifts for everyone on your list, including those with special medical needs!
Children's books, toys, and baby gifts
Jewelry, warm wraps, and home decor
Men's scarves, hats, socks
Stocking stuffers and treats
Compression socks, CPAP cleaners, seat lift chairs, mobility aids, pillows, and more!